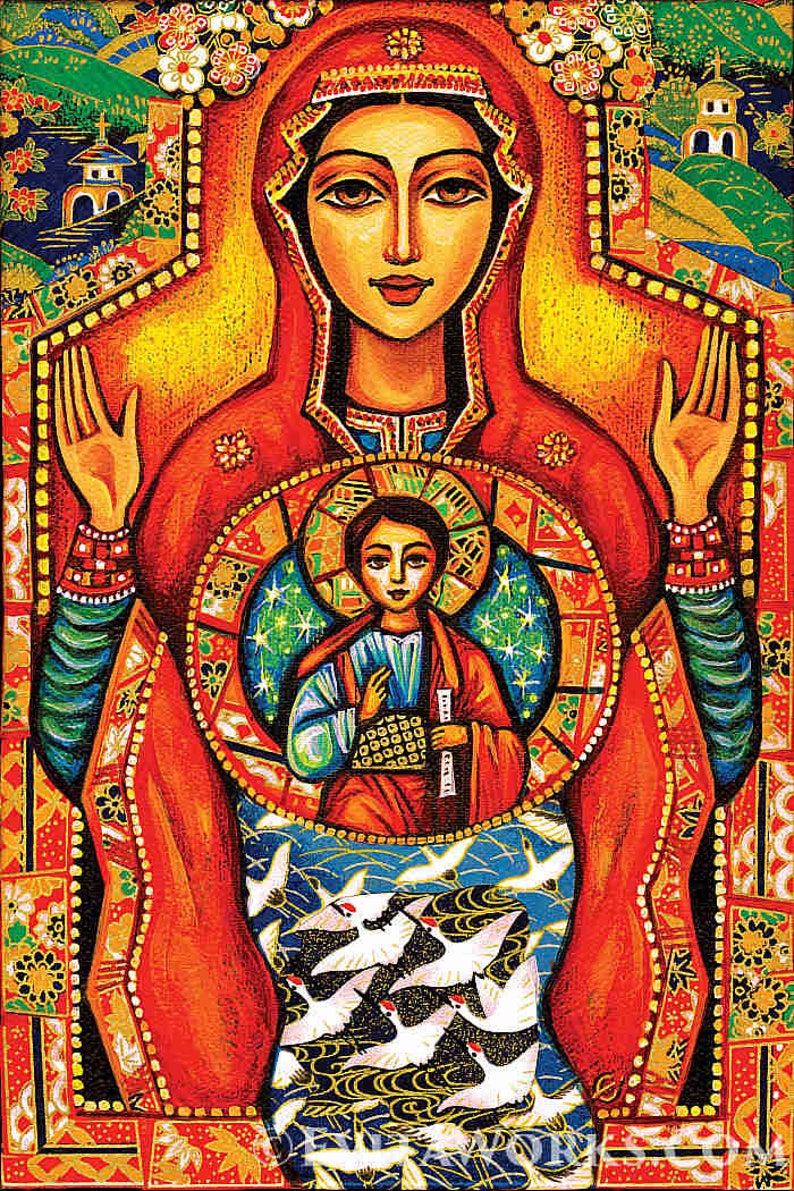 My present to myself this Christmas was this icon, from artist Eva Campbell. The icon, Our Lady of the Sign, is an ancient one, but this is a modern take on it. I love the bright colors, and the golden hues of Mary's and Jesus' skin.
Jesus is at the center of the image, yet Mary is behind and all around him, the Mother of God, revealing to us her divine Son.
Campbell has an Etsy site here if you're interested.